SWIM 3.8km
Water temperature 12-15C
The swim in Black Lake will be a unique experience. A natural bridge will cross between Black and Small lake to add an extra element of excitement. We should also highlight that the race starts at 5:00am!
BIKE 187km
3.200m elevation
For the first half of the bike course ride will be scenic and fairly straightforward with a number of descents. But what goes down must come up. You can prepare yourself for that, while riding through the deepest canyon in Europe - Tara river canyon, and over Djurdjevica Tara bridge.
RUN 42.2km
2.600m elevation
The most of the run course goes through the mountain and forest trails, so be ready for a beautiful run in the nature. The finish is at the top of Savin Kuk (2.313m) and you will need your support runner for the last 4km.
Discover
MONTENEGRO
The pearl of the Mediterranean, unique in many ways, Montenegro is situated in the south of the Adriatic sea. Nowhere else you can find so much natural beauty, mild beaches, clear lakes, fast rivers and gorgeous mountains in such a compact area as in Montenegro.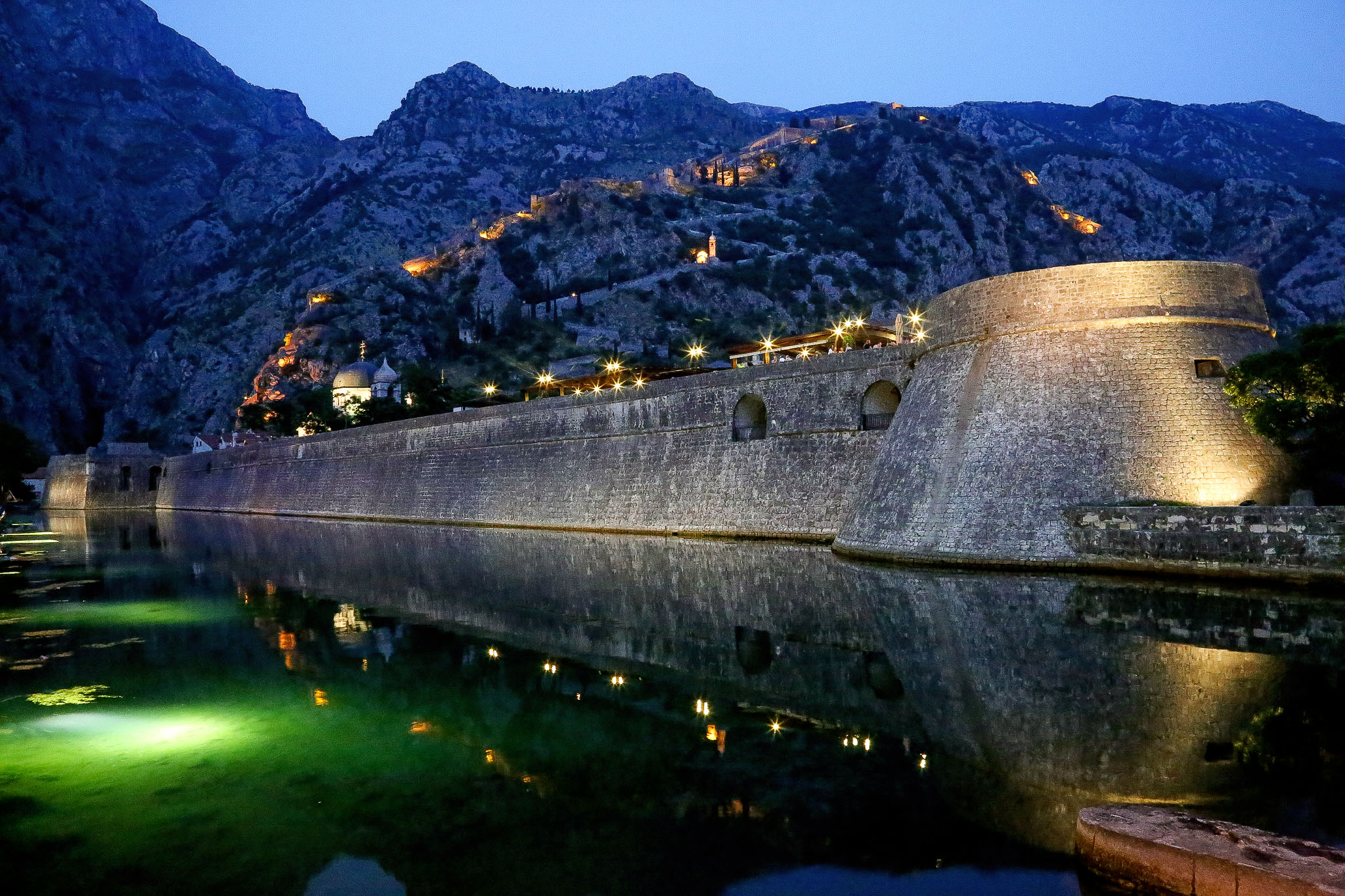 See & Feel
The reality is even more exotic then the promises found in tourist brochures. The world's southernmost and probably the most celebrated fjord in verse, beautiful Mediterranean Kotor Bay, as well as the whole seacoast, is sheltered and shielded by the karstic mountains Rumija, Orjen and Lovcen. The high mountains like Durmitor, Bjelasica and Komovi can offer you an unforgettable experience with their hidden lakes, forests, pointed peaks, diverse flora and fauna, fast mountain rivers and imposing canyons.
Experience
ZABLJAK
At the foot of the mountain Durmitor, the town of Zabljak, whose name also has a specific meaning in the Celtic language, surrounded by 23 mountain peaks, lies on the highest attitude in Montenegro above sea level.
Visit & Stay
At above 1,500 metres above sea level there are 18 glacial lakes. Local people call them "mountain eyes". Among them Black Lake is the largest and the most beautiful lake. It was named "black" because of the reflection of tall coniferous trees in the lake surrounding it. The heart of the Park is the town of Zabljak – which is the largest winter resort in Montenegro with a considerable amount of accommodation capacities both in hotels and private accommodation, with good infrastructure for winter sports and great services in tourism and hiking. In the area of the National Park, on a raft, kayak or rubber boat, taken by the fast river Tara, managed by the safe hand of your raftsman - skipper, you will master whitewater, narrow passages and whirls and you will get to know the beauty of the deepest canyon in Europe.
Think you can do it?
Not many people will try to become true legend and finish BLACKLAKE Xtreme Triathlon. We want to see you at the finish line and add your name to the wall of immortals.